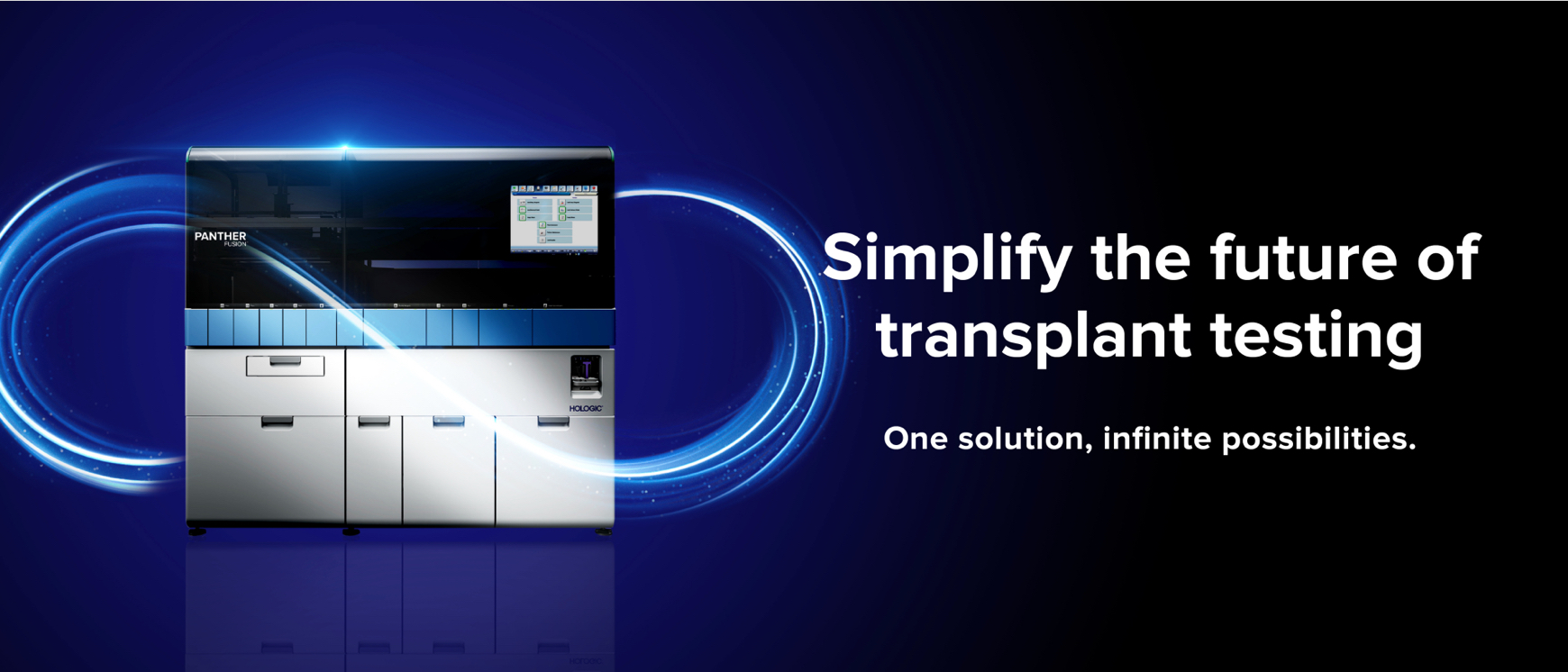 Every day, labs like yours play a critical role in protecting the lives of transplant patients at risk through diagnostic testing and monitoring.
Yet, as medical science evolves and transplants become more advanced, what does this mean for future testing needs when every moment matters? How can you innovate to simplify, standardise and accelerate your transplant monitoring capabilities?
Reimagine workflow through consolidation
As an important customer, we want to tell you about an exciting new development. One that will enable you to reimagine your transplant workflow and consolidate your test menu on the high throughput Panther® system.
We are delighted to announce that Hologic's Molecular Scalable Solutions now has a fully automated CMV testing solution, combining a high performing assay portfolio with advanced automation.
What this means for you is the opportunity for greater accuracy, traceability and operational efficiency by integrating and consolidating your transplant, viral load, respiratory, STI and women's health testing on one single, fully automated high throughput system.
Diagnostic precision and flexibility across transplant matrices
Our high performing Aptima® CMV Quant assay is clinically validated for whole blood and plasma on the fully automated Panther® system to help bring consistency and clarity to transplant testing.
Specificity: Plasma – 99.7% (389/390) Whole Blood – 100% (390/390)4
Analytical sensitivity: Plasma – 53 IU/mL Whole blood – 131 IU/mL4
Drug resistant CMV specimens' detection4
Direct loading of plasma primary tube
Standardized to the first WHO International Standard for human cytomegalovirus, improving cross lab and country quantification and comparison
Confidence and control across a complete menu
The Panther Fusion EBV Quant and Panther Fusion BKV Quant assays, developed and manufactured in Europe, are now CE marked.
These high-performance on-demand assays work on the automated Panther Fusion® system within a same day turnaround to facilitate active patient monitoring and treatment planning. By removing the need to schedule batch testing, workflow optimisation becomes more streamlined.
Our commitment to innovation doesn't stop there. Our team of scientists is hard at work developing additional assays to strengthen your testing capabilities. More to come on this.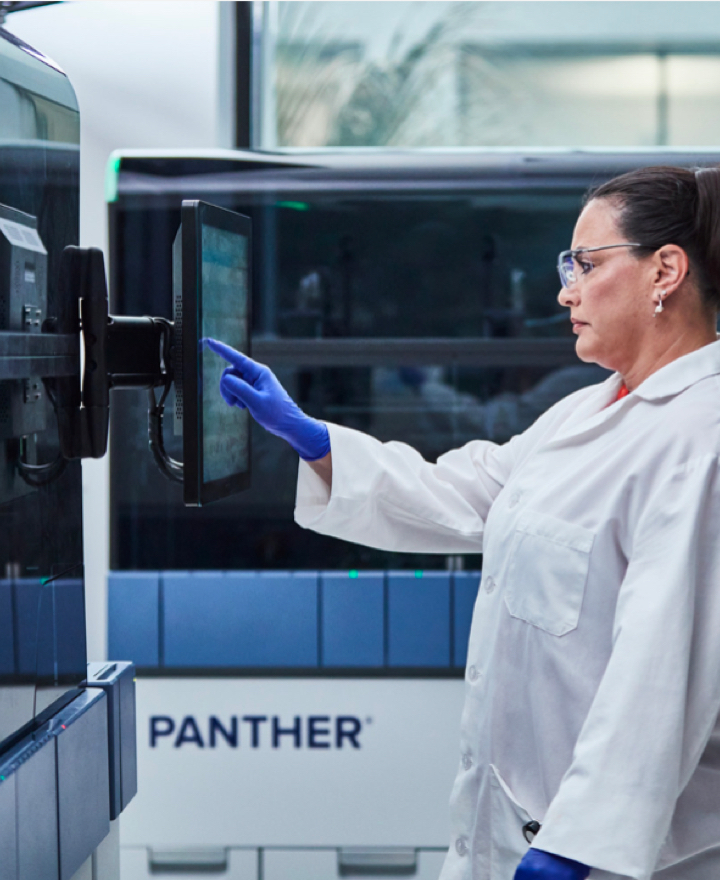 Why consolidation matters
An exclusive preview of our latest report
If optimising workflow is a priority for you, you are not alone. It was the number one goal for 2022 according to our research conducted amongst lab managers in Europe5. Read more in our exclusive new report Lab Perspectives: Now and Next, which gives an overview of the key priorities and drivers shaping the decision making of laboratory leaders now and in the future.
Please provide your details below to find out more about consolidating and simplying the future of your transplant testing.

1434

Hologic BV, Da Vincilaan 5, 1930 Zaventem, Belgium.
EC Rep information wherever applicable
Notified Body number wherever applicable
Hologic B.V. (the Corporate Village, Building Caprese, 8th floor, Da Vincilaan 5, 1930 Zaventem, Belgium) is the data controller responsible for this contact form. Read our Privacy Policy here. If you have any questions about this privacy notice or our data protection practices, please send an e-mail to data.privacy@hologic.com
References 1. Transplant Panel Market Research, final presentation, May 6th, 2021, page 19. 2. Transplant Panel Market Research, final presentation, May 6th, 2021, page 22. 3. Transplant Panel Market Research, final presentation, May 6th, 2021, page 46. 4. Aptima CMV Quant assay [package inert] AW-25509-001_002 Rev. 001, San Diego, CA: Hologic, Inc:2022. 5. Suazio, 1052 Hologic Communication Insight – Report_Key takeaways [February 2020 – March 2020 and December 2020 – January 2021], 2021.
The content on this page is directed to audiences in Europe only.